Events
Future Events
Join Us in Celebrating Cheshire Homes Society of British Columbia 50th Anniversary - A Night of Cheese and Wine Delight!
Dear Friends of Cheshire Homes Society of British Columbia.
We are thrilled to extend an invitation to you as we mark a remarkable milestone of our 50th Anniversary!
Date: September 29, 2023
Time: 4:00 PM - 8:00 PM
Dress Code: Business Casual
Join us for an evening of celebration, nostalgia, and camaraderie, as we take a trip down memory lane while looking ahead to an exciting future. It's a special time to honor our journey, accomplishments, and the incredible people who have been part of our success.
To add some extra joy to our celebration, we are offering some cheese, wine and refreshment that we hope you'll enjoy.
We want everyone to enjoy the festivities responsibly. As a reminder, please be advised that the event will feature alcoholic beverages, along with the alcohol-free drinks. If you choose to consume alcohol, we encourage you to plan for a safe journey home. Drinking and driving is a serious concern, and we kindly remind you that personal responsibility is paramount.
To ensure we have ample arrangements, kindly RSVP by September 22, 2023, at admin@cheshirehomes.ca
Parking Information: Visitor parking is at the right side of the building. The entry gates lock at 5:00 pm. Our team will assist you at the entry gates after 5:00 PM.
We can't wait to raise a glass with you on this special occasion!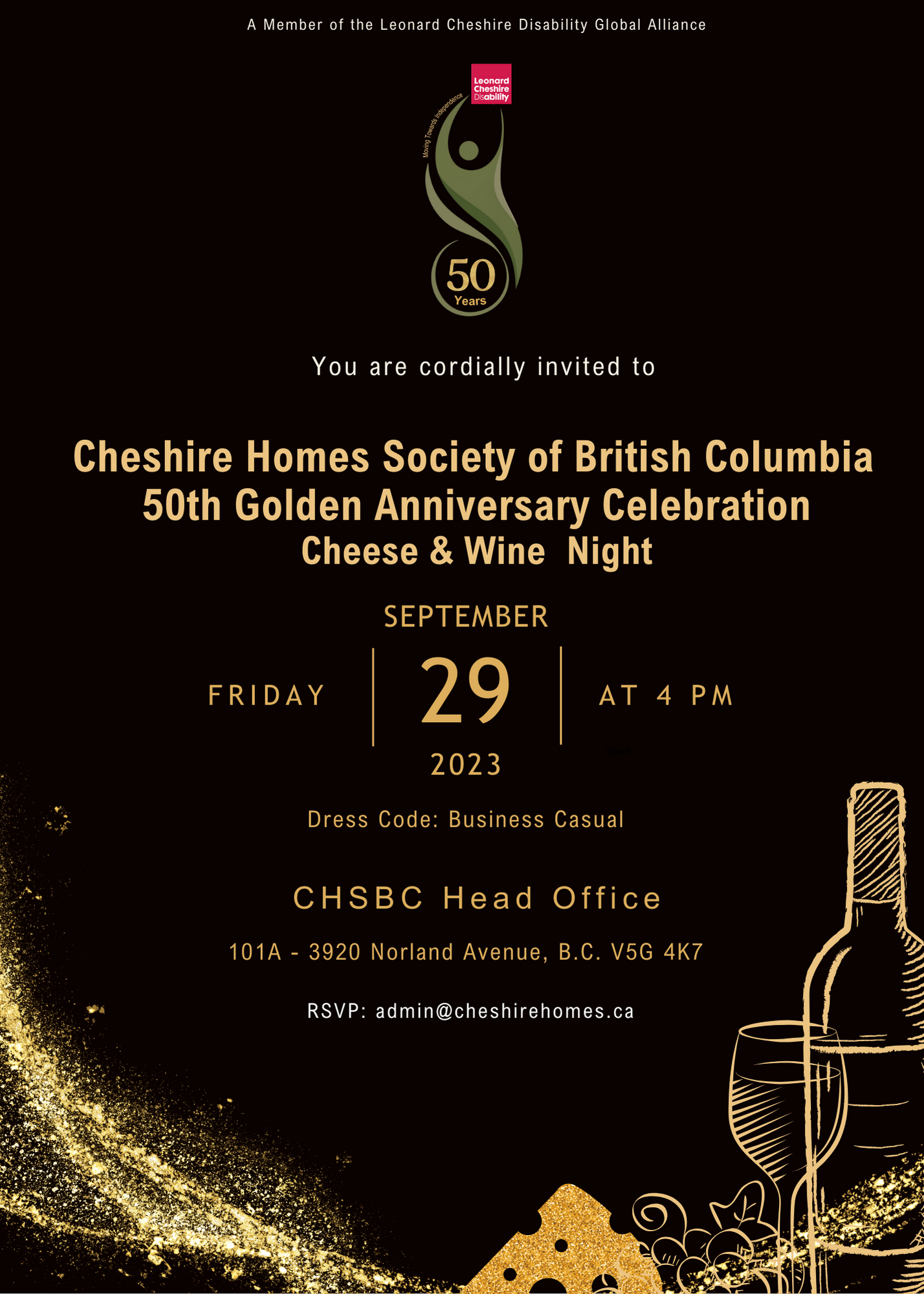 Past Events
Wheel Walk Run for Brain Injury Awareness, Saturday June 10th, 2017 at 11AM
For 8 years, CHSBC has held an annual event in June, Brain Injury Awareness Month.
The "Wheel, Walk, Run for Brain Injury Awareness" will bring ABI survivors, family, friends and community members together for a common goal of spreading awareness about what brain injury is, who it affects, how it affects them and where possible, how to avoid sustaining one.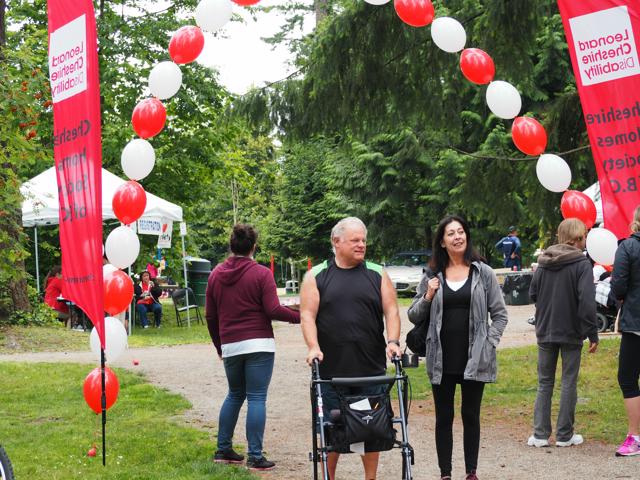 Brain injury is currently a leading cause of death and disability worldwide and in BC alone, there are 22,000 new brain injuries each year. The annual incidence of acquired brain injury in Canada is 44 times more common than spinal cord injuries, 30 times more common than breast cancer, and 400 times more common than HIV/AIDS. In fact, brain injury occurs at a rate greater than that of all known cases of Multiple Sclerosis, Spinal Cord Injury, HIV/AIDS and Breast Cancer per year combined. The far-reaching effects of ABI on our communities is not reflected in the level of funding received. By raising awareness,, CHSBC hopes to improve funding and services available to persons with ABI.